(welcome, dear planet gnome. who i am? check bugzilla, or the evolution archives.)
looks like luis was already scared by my previous chart, so here's another one: the number of nautilus bugs filed per day, within the last months: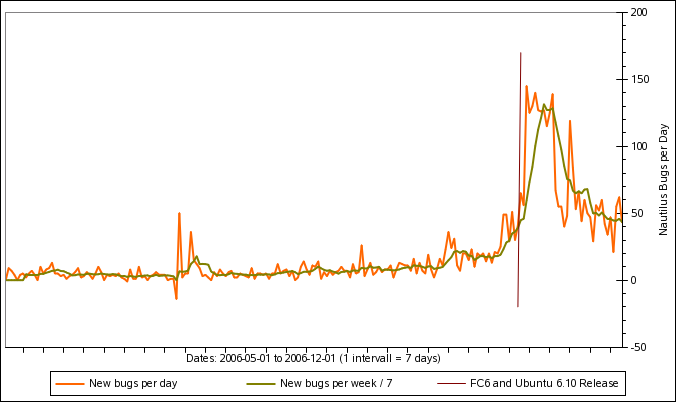 (yes, negative values are possible, because reports can be moved from nautilus to gnome-vfs, for example.)
just see how new releases of wide-spread distributions can ruin the sleep of the gnome bugsquad for weeks, and lead to burn-out at the end. more people triaging bugs could be the workaround, and more automation should be the long-term strategy.