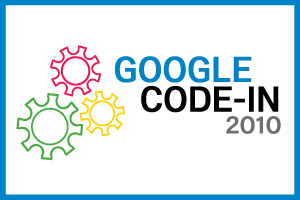 This is a short status report at half-time of Google Code-In 2010/11 contest (3 weeks have passed and another 4 weeks to go until January 10th).
Most of the students do an awesome job! Just to highlight some of the tasks that have been finished:
Translations: Lots of Greek and Romanian translations contributed – Nice boost.
Marketing: Initial "Getting started with GNOME development" tutorial; Initial guide to Berlin for Desktop Summit 2011 attendees.
Code: Some gedit plugins ported to libpeas; New gtksourceview languages files (Cobol, Go); Some pygobject patches; Snowy (see Natan's latest blog post).
Usability: A survey comparing the keyboard shortcuts of common functions in 15 GNOME applications and the HIG.
Documentation: Vinagre and gnome-sudoku received initial Mallard formatted user help.
User Interface: Icon drafts for Anjuta and Vinagre.
Currently 84 tasks are finished, 12 ongoing, and 22 available for students to work on. And we still accept tasks! Click here if you want to mentor ideas that you have, or click here if you want to take part as a student!