After a great flight I arrived in sunny Bangalore yesterday and am going to spend some days at the Intel office and at Dayananda Sagar Institutions with over a dozen of brave, friendly and good-looking folks to work on GNOME3 that is going to be released in a week. The coffee and food is great, however I miss access to IRC (but webclients help).
And we'll also have the GNOME.Asia conference at the weekend with more than a thousand attendants.
We kicked off the long first hackfest day by introducing each other and listing the plans what to work on. Some of us then discussed the gnome3.org website and marketing related stuff, the rest of the release-team and desrt were mostly hacking, and many others continued to plan this weekend's conference.
A short summary of what I did today:
commented on a GNOME3 press article draft
fixed a potential upcoming small localization issue of the gnome3 website
some clean-up and triaging of a bunch of tickets in Bugzilla (in website, bugzilla, vcs components/products)
discussed with Allan "How to write good bug reports for GNOME" whether the How to report page is good enough, or whether there are usecases other than only filing a bug missing.
planned the GNOME Bugzilla reorganization of classifications according to the new GNOME release modulesets together with bkor via Instant Messaging


moved quite a bunch of products in Bugzilla to the "Deprecated" classification
created "Core" classification and moved all included modules there
moved Extended Platform modules and Platform modules to "Platform" Bugzilla classification; moved deprecated platform stuff to the "Deprecated" Bugzilla classification; and moved remaining modules in "Platform" Bugzilla classification (gamin, libxml2, libxslt, phg-config, xml2po) to "Others" Bugzilla classification
created "Applications" classification for apps that were previously in the "Desktop" classification, and for other apps
The results can be seen here.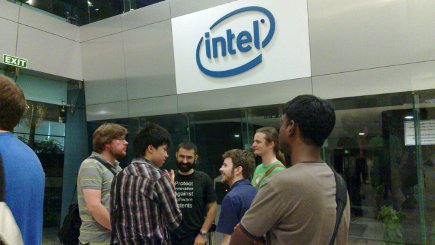 Plan for tomorrow is some smaller Bugzilla reorg cleanups and start working on the presentations slides for the random-topic conference talks that I proposed (and which got accepted).