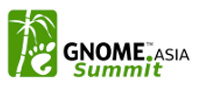 Being back home and having covered the first two days already, a short overall summary:
GNOME.Asia 2014 conference in Beijing was very well organized – fast and stable WiFi, free water, venue, hotel and sport facilities all within 5 minutes of walking.
While GNOME's European GUADEC conference is more like meeting lots of old friends (and great new community members) for an old fart like me, GNOME.Asia is about meeting those community members who often cannot make it to the European GUADEC conference (prices of plane tickets), plus spreading the word.
For ignorant Europeans like me, it's a lot more about listening and learning about the diversity of our community, problems and differences in other areas, cultures, societies. (Plus in this case getting out of that Western internet services bubble of Facebook/Twitter/Youtube/etc. which feel ubiquitous, to see a different bubble yet to explore and understand further.)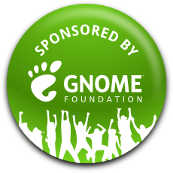 Check out the many great photos and the two amazing videos of day 1 and day 2. I'm convinced we won't have to spend months waiting for the recordings of talks and presentations given either. Now can we import this awesome photo and video team for GUADEC please?
I really hope to see many people at GNOME.Asia 2015 again, and I also hope I'll find some random reason to go back to Beijing and China soon.