Back in 1996 the World Wide Web Consortium made a draft specification for how you can link to an IRC chatroom. The draft does not seem to have developed further, but it is regardless possible to stumble upon these links around the internet now and then. Many other IRC clients support the handling the links too and this week I have enabled Polari to open them.
The links typically take on the following shape:
irc://[server]/[room]
If I wanted to link to the #polari chatroom, the link could look like so:
irc://irc.gnome.org/polari
Polari can open these links regardless of whether it is running or not. Furthermore, if you open a link to a server you haven't used before, then Polari will ask you to specify a username to use for that connection.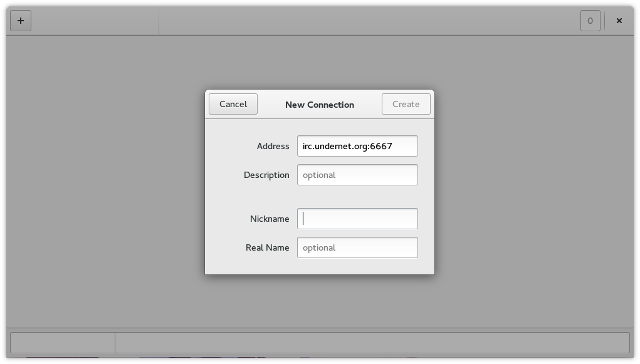 The bug in question is bug Bug 728593. I am keeping a solution to solving it inside the wip/bastianilso/irc-url-parsing branch. However, there's a few things I am considering before calling the work in this area done:
It would be a good idea to show a notification if Polari is unable to parse the irc link.
It might be worth to also support corner cases of the irc link specification such URLs targeting nicknames, URLs containing a passphrase and so on.
It could be cool to have a "Copy link adress" menu item per room so you can copy/paste a room's irc link to other people. The menu item could be placed in the room menu and/or in the right-click menu for each channel.
It could be cool if we parsed mentions of rooms (fx #polari) in chats as IRC links you could click or copy/paste.
I'll be off for a small trip the next four days but will return in the weekend for more polari bug fixing. (: