GNOME for Artists
I can only manage to draw squiggly lines in GIMP. I am not really much of an artist at all, even with proper tools like a well-calibrated tablet.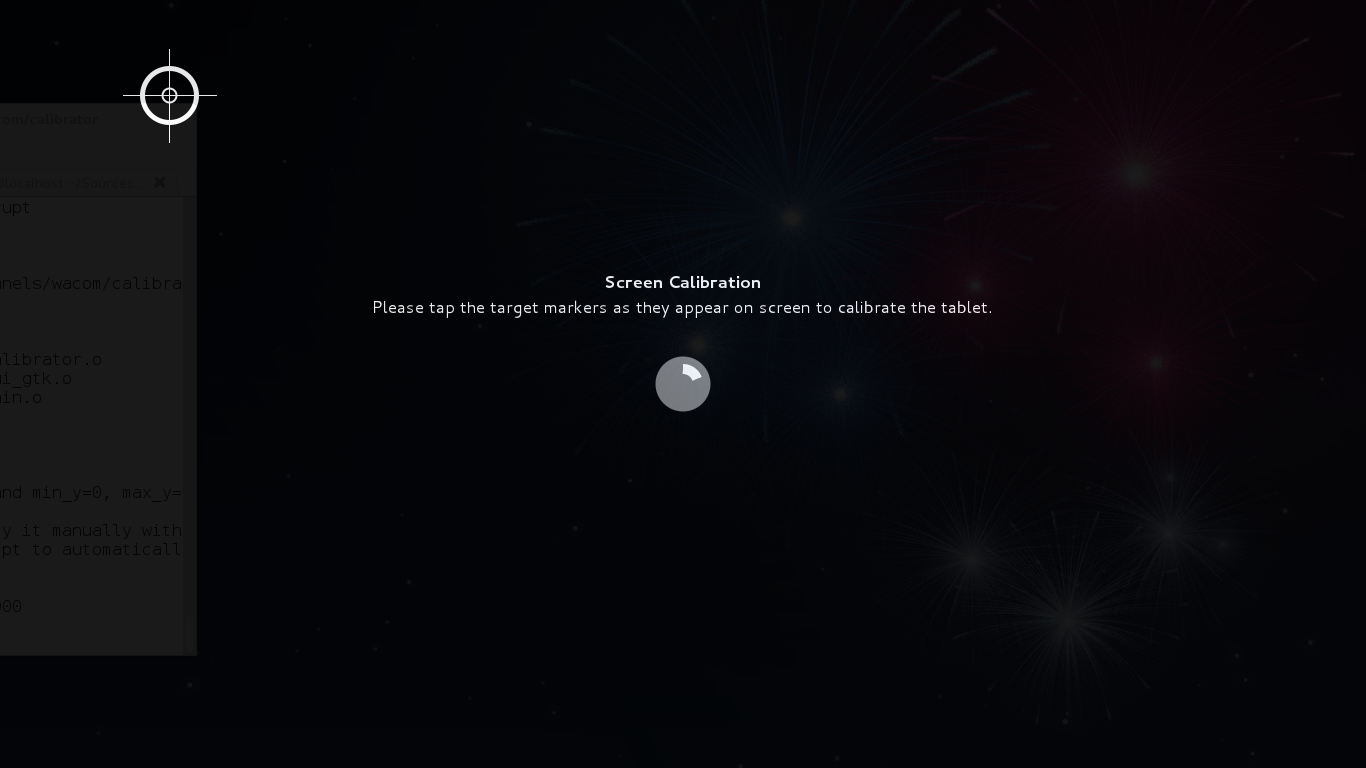 Bastien Nocera and Peter Hutterer together with Jason Gerecke and Olivier Fourdan have worked really hard this cycle to bring first-class support for Wacom tablets to GNOME.
These tablets are amazingly complex devices, with programmable buttons, multiple styli, 'touch rings' and other fancy controls. In GNOME 3.4, all of their functionality will be accessible from the Wacom panel in gnome-control-center.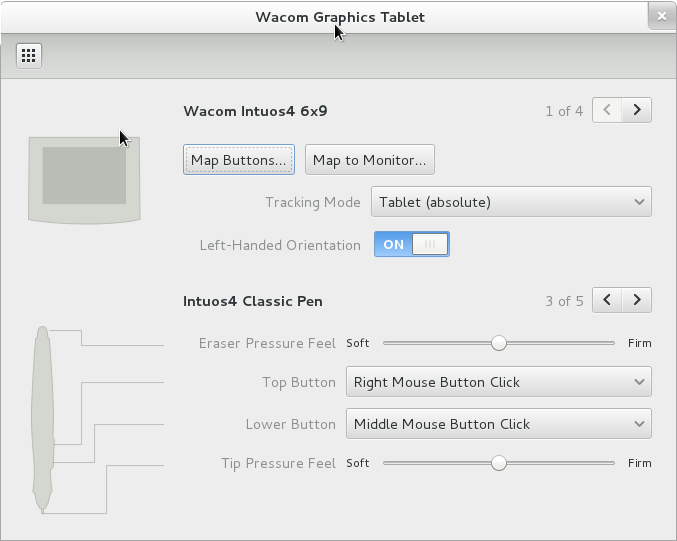 Together with our color management support, this should make artists feel more at home.
GNOME for Everybody
Accessibility has always been an important characteristic of GNOME. With 3.4, GNOME 3 will catch up in this area. Orca now reads all of the gnome-shell interface to me. And, what is more important, I can leave it running for a long time without problems – the stability of the accessibility stack has really improved.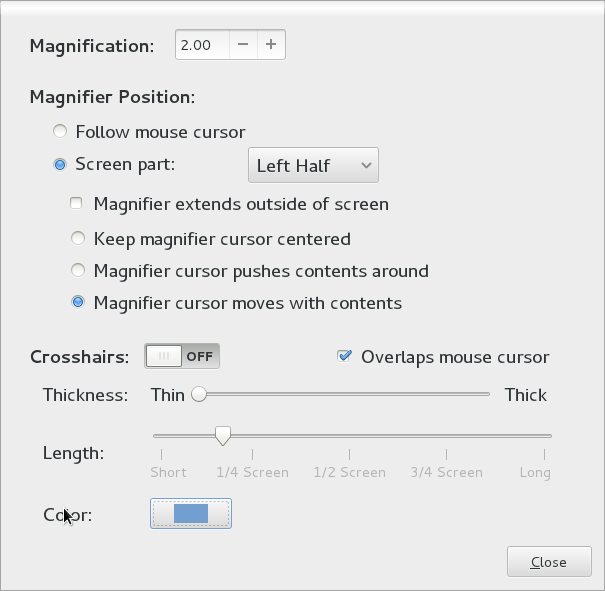 We've also added a dialog that gives very detailed access to the options of the built-in gnome-shell magnifier. These options are just fun to play with for me, but for people who really dependent on a magnifier, they can be essential for being able to use the computer at all.