I've just completed the GNOME 3.5.2 development snapshot. It is still early in the cycle, and many of the planned changes are either still being developed in branches, or are still 'under the hood'. However, while smoke-testing the release, I managed to capture a few glimpses of improvements that I wanted to share: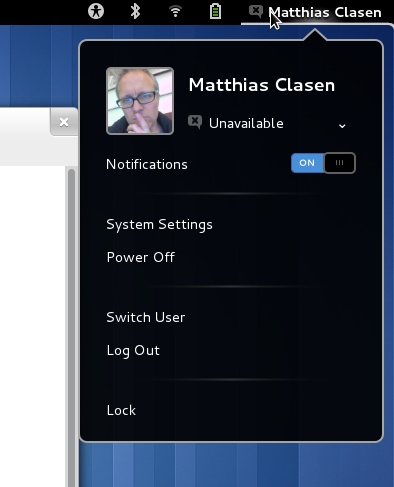 Application menus are now very well adopted.
The user menu has been streamlined. We don't show 'Online Accounts' separately anymore, you can just use 'System Settings' to get there. 'Power Off' is back. The 'Switch User' and 'Log out' items are only shown when they make sense.
A rewritten font viewer application has appeared. It uses the same patterns that we have seen in other GNOME 3 applications: An overview with a top bar, optimized for maximized windows, a detailed screen for individual fonts, etc.
The accessible high-contrast theme has been greatly improved.
Finally, the beginning of Input Sources support has landed.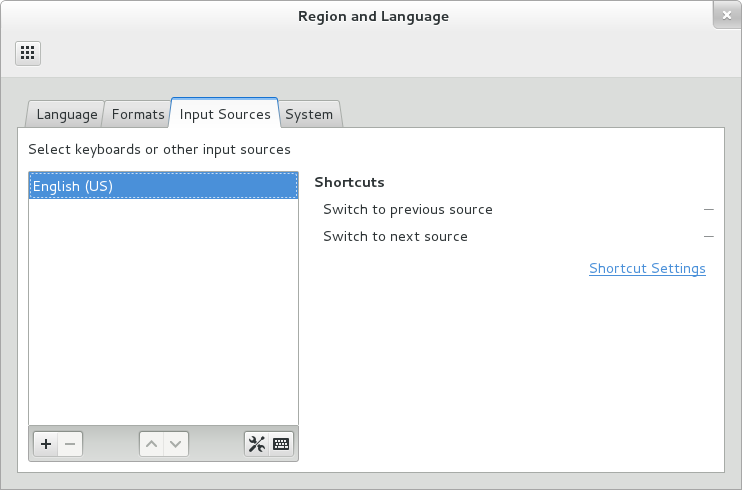 See the feature list some other things that will appear in GNOME 3.6, if things go as planned.