With GNOME 3.7.90, we've entered the feature freeze and focus on polish and on whittling down the blocker list (don't expect all of these to be fixed, the list currently still contains a mixture of actual blockers and nice-to-have things).
But just before that, there was a mighty effort to get things landed. All that happened while I was travelling, so here is a somewhat late tour of new things that have appeared recently.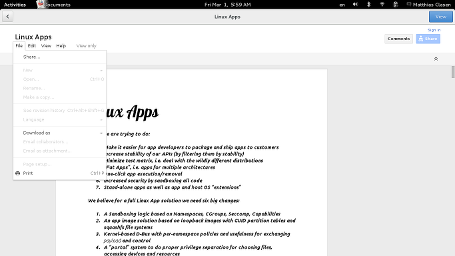 GNOME Documents has  a new scrollbar with integrated preview, and lets you edit Google docs in place. What you can't see in these screenshots: it has also been turned from a clutter-gtk app into a  pure GTK+ app. Among other things, this solves performance and accessibility problems.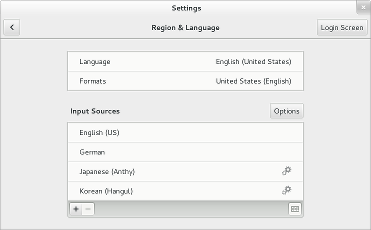 The control-center has kept up its pace of one new panel per release. Here we see the redesigned Region & Language panel.
The network panel can now create multiple wired configurations (called profiles), and it lets you create things like bridges, bonds or vlans.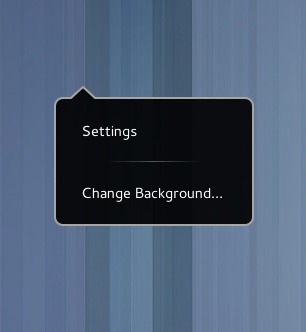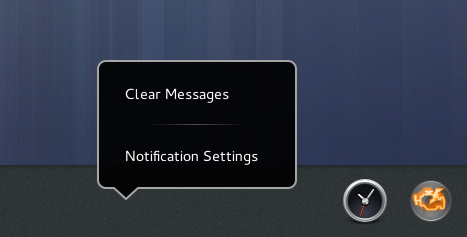 In GNOME shell, we have a new context menus on the desktop background and on the message tray. These can be opened both with a right click or a long press.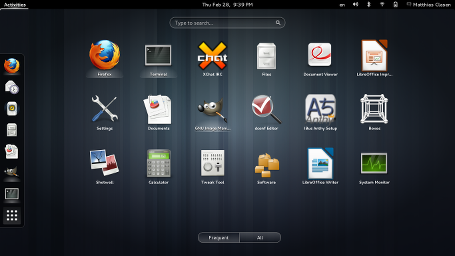 The shell overview will now show your the most frequently used applications in a separate tab.
GNOME 3.8 will be released at the end of March. If you want to try it before, we have a live image.