My talk at GUADEC this year was about GTK+ dialogs. The first half of the talk consisted of a comparison of dialogs in GTK+ 2, in GTK+ 3 under gnome-shell and in GTK+ 3 under xfwm4 (as an example of an environment that does not favor client-side decorations).
The main take-away here should be that in 3.14, all GTK+ dialogs will again have traditional decorations if that is what works best in the environment it is used in.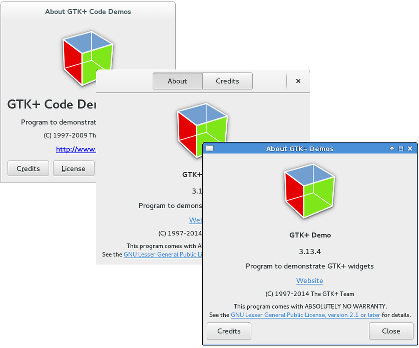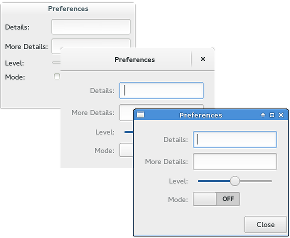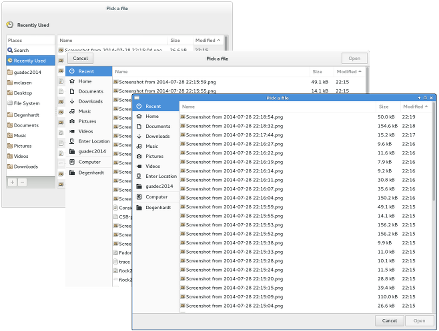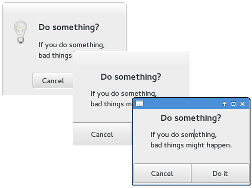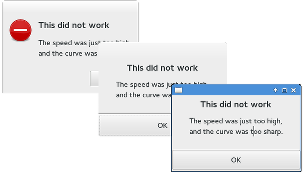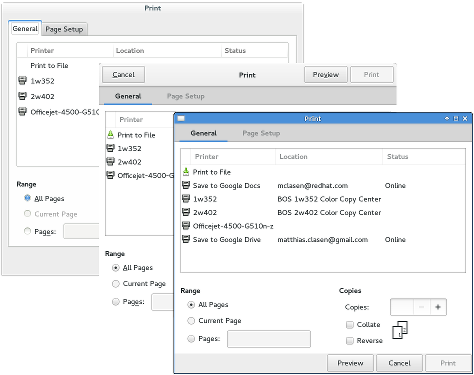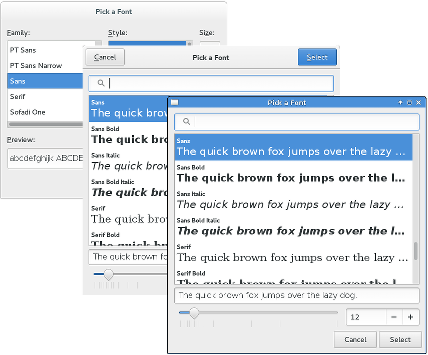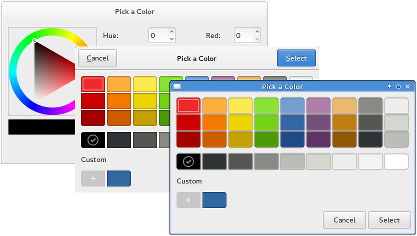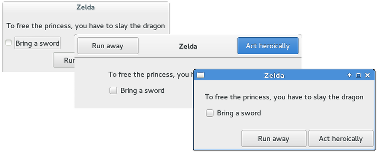 The second part of my talk was discussing best practices for dealing with various issues that can come up with custom GTK+ dialogs; I've summarized the main points in this HowDoI page.