It has been a few weeks since I've first talked about this new app that I've started to work on, GNOME recipes.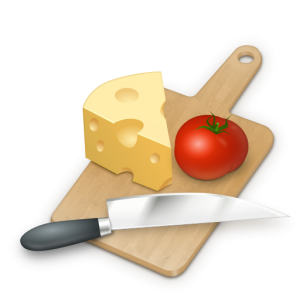 Since then, a few things have changed. We have a new details page, which makes better use of the available space with a 2 column layout.
Among the improved details here is a more elaborate ingredients list. Also new is the image viewer, which lets you cycle through the available photos for the recipe without getting in the way too much.
We also use a 2 column layout when editing a recipe now.
Most importantly, as you can see in these screenshots, we have received some contributed recipes. Thanks to everybody who has sent us one! If you haven't yet, please do. You may win a prize, if we can work out the logistics 🙂
If you want to give recipes a try, the sources are here: https://git.gnome.org/browse/recipes/ and here is a recent Flatpak.
Update: With the just-released flatpak 0.8.0, installing the Flatpak from the .flatpakref file I linked above is as simple as this:
$ flatpak install --from https://raw.githubusercontent.com/alexlarsson/test-releases/master/gnome-recipes.flatpakref
read flatpak info from GTK_USE_PORTAL: network: 1 portal: 0
This application depends on runtimes from:
 http://sdk.gnome.org/repo/
Configure this as new remote 'gnome-1' [y/n]: y
Installing: org.gnome.Recipes/x86_64/master
Updating: org.gnome.Platform/x86_64/3.22 from gnome
No updates.
Updating: org.gnome.Platform.Locale/x86_64/3.22 from gnome
No updates.
Installing: org.gnome.Recipes/x86_64/master from org.gnome.Recipes-origin

1 delta parts, 5 loose fetched; 20053 KiB transferred in 8 seconds 
Installing: org.gnome.Recipes.Locale/x86_64/master from org.gnome.Recipes-origin

5 metadata, 1 content objects fetched; 1 KiB transferred in 0 seconds