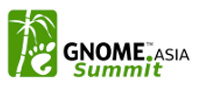 GNOME.Asia Summit 2014 is taking place this weekend in Beijing (China) together with FUDCon APAC.
Yesterday (Friday) before the conference started, Kat, Dave and I held a hands-on session about making your first contribution to GNOME documentation (also see Kat's blogpost). As a result, a number of tickets in Bugzilla have received comments and patches.
Apart from the pleasure to walk around in the room, take a look over the shoulders of people and helping out on non-obvious things, it was extremely eye-opening to realize again how many obstacles you need to pass in order to finally make a contribution – running a recent GNOME version, finding the documentation that is supposed to explain the following steps, having a GNOME Bugzilla account, finding a task (bug report) that sounds interesting, finding the corresponding code repository, locating the documentation file to patch in that code repository (in some subfolder called "C" instead of "en"), using git (formatting the patch, providing a commit message), uploading the patch somewhere for review.
Today I gave a presentation about managing bug reports in GNOME. About 15 to 20 people attended it and I'm very happy how it turned out – we ran out of time to triage a few tickets at the end, but the audience was interested and asked really good questions (e.g. the upstream-downstream relation)! I'm looking forward to the video recording of it.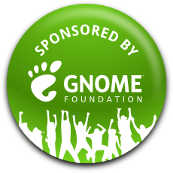 I would like to thank the organizers (especially Emily for her endless patience helping me to sort out visa issues), the sponsors, and the GNOME Foundation for paying part of my travel costs.