The GNOME 3.12 cycle was a little lighter in terms of screenshot-friendly feature work, with lots of effort going 'under the covers': Wayland porting, developer documentation improvements, application installation infrastructure, etc. But I still managed to find a few things worth showing while smoketesting the 3.11.5 release this morning.
System status refinements
The system status area was all new in 3.10, so naturally, there was some follow-up to incorporate feedback that we've received on the new implementation. One point that was raised by many people is that they rely on the system status area to know about wired network connections. So, we're bringing it back: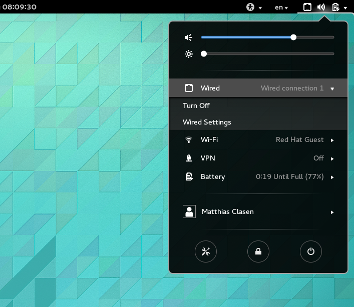 Airplane mode improvements
Another thing we're correcting is the subpar integration of airplane mode in the wifi submenu. In 3.10, the 'Select network' dialog was unaware of airplane mode. Now, it offers to turn wifi on when needed: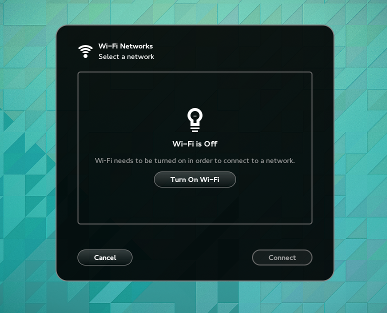 Desktop file actions
In another corner, applications can now provide 'static actions' in their desktop files. This is useful for actions that are meaningful when the application is not running, mainly alternative ways to launch the application.
These actions are now included in the right-click menu of applications in the overview:
It looks like this in the desktop file:
[Desktop Action NewDocument]
Name=New Document
Exec=libreoffice --writer
X-TryExec=oowriter
Thats all! GNOME 3.11.5 will be out later today, so you can try these things out for yourself.