There has been a lot of hand-wringing lately about how GNOME is supposedly forcing everybody to use systemd, and is not caring about portability.
That is of course not true at all.
Theory
Portability has been a recurring topic in the discussions of the GNOME release team (of which I am a member). We don't make it a secret that modern Linux is the primary target that we are developing on and for. And we are aiming to use technologies that are best suited for the task at hand – which has led us to use more of the services implemented by systemd (some of which are direct descendants of earlier mechanisms shipped with gnome-settings-daemon).
But we are happy for everybody who wants to try GNOME on other platforms, and we have a strong interest in making GNOME work well there.
Reasonable patches to help with this are always welcome. The shape of those patches can vary from case to case: it could be reduced functionality, alternative backends, or a shim that puts systemd-like interfaces in place.
Practice
To show that these are not just empty words, here is a screenshot of GNOME running on FreeBSD: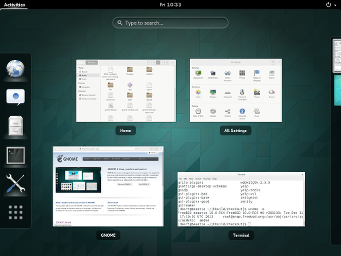 The screenshot was provided by Ryan Lortie, who has done a lot of work on making jhbuild work on FreeBSD.
And here is a video showing GNOME running on OpenBSD, courtesy of Antoine Jacoutot: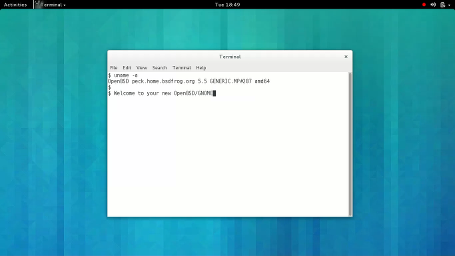 Pointers
Go here  to read more about the release team position on portability.
If you are interested in helping out with making and keeping GNOME running on more platforms, this page is another good place to go. It lists platforms that are well supported by GLib.