Dialogs are getting a face-lift in GTK+ 3.12.
Most of the work on this was done by Jon McCann, I've only helped out here and there. The main visible change is the switch to client-side decorations and headerbars.
Here are some examples of GTK+'s built-in complex dialogs with their new look: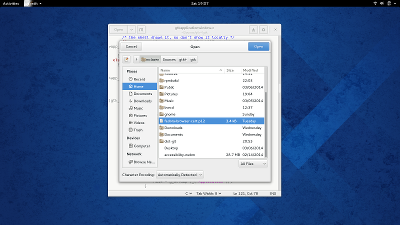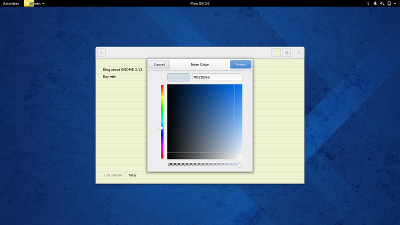 The application chooser has had a bit more work done – we have a search button in the header bar, which makes a search bar appear when clicked.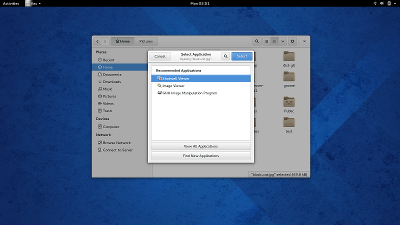 The most common dialogs in applications are preference dialogs. gedit shows how these can look with client-side decorations.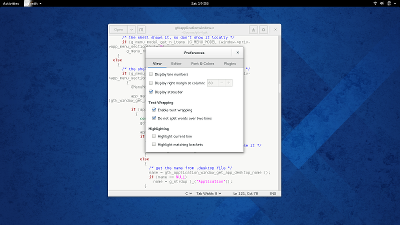 And then there are simple prompts.  GTK+ has the GtkMessageDialog class for these.  Their new look is maybe the boldest part of this refresh.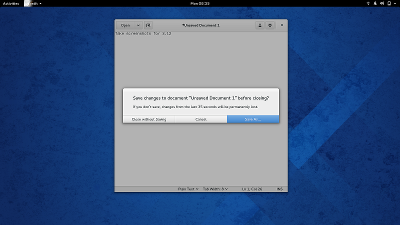 Of course, GTK+ is used in many places, and client-side decorations may look foreign in some of them. Together with these changes, we introduced a dialogs-use-header setting. Built-in dialogs will fall back to a more traditional appearance if it is not set: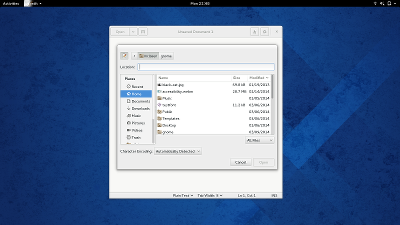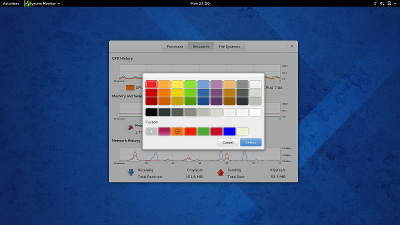 Note that some of the details in my screenshots, such as the blue color for suggested actions, depend on the theme. What you see here is how dialogs will appear with the Adwaita theme in GNOME 3.12.
The GNOME HIG contains a lot of helpful advice on how to make best use of dialogs in your application.