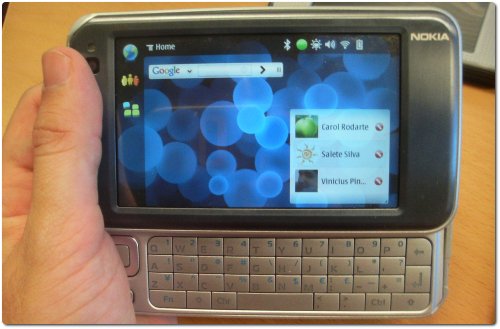 As other Nokians have already announced, the N810 was officialy announced! Some highlights from the Hildon side:
From my "user experience" with this device, I think the keyboard improves a lot the messaging and web browsing experience, the GPS is an excelent addition and the general UI polishing brings a smoother interaction with the device.
Last but not least, this is a device full of hacking possibilities! Yay!