Suppose you are sick of Tanzverbot and you want to go from Karlsruhe to Hamburg. As a proper German you'd think of the Bahn first, although Germany started to allow long distance travel by bus, which is cheap and surprisingly comfortable. My favourite bus search engine is busliniensuche.de.
Anyway, you opted for the Bahn and you search a connection, the result is a one way travel for 40 Euro. Not too bad: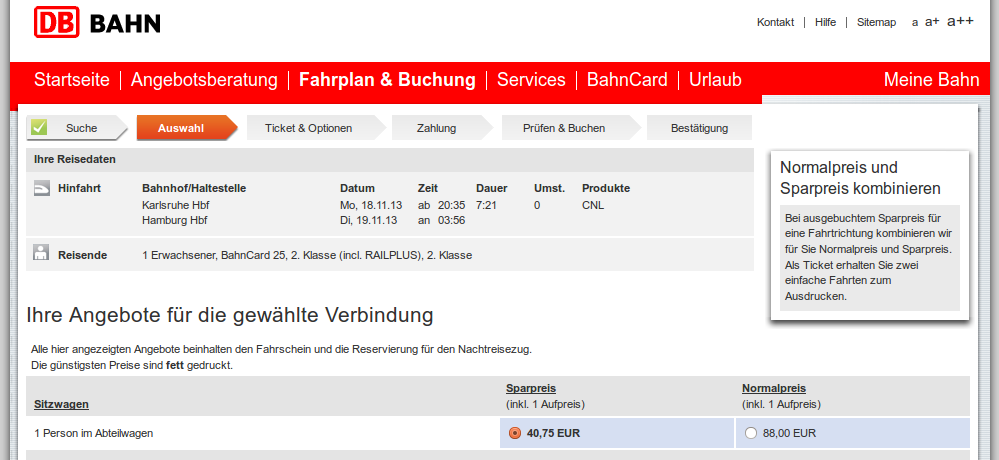 But maybe we can do better. If we travel from Switzerland, we can save a whopping 0.05 Euro!


Amazing, right? Basel SBB is the first station after the German border and it allows for international fares to be applied. Interestingly, special offers exist which apparently make the same travel, and a considerable chunk on top, cheaper.
But we can do better. Instead of travelling from Switzerland to Germany, we can travel from Germany to Denmark. To determine the first station after the German border, use the Netzplan for the IC routes and then check the local map, i.e. Schleswig Holstein. You will find Padborg as the first non German station. If you travel from Karlsruhe to Padborg, you save 17.5%: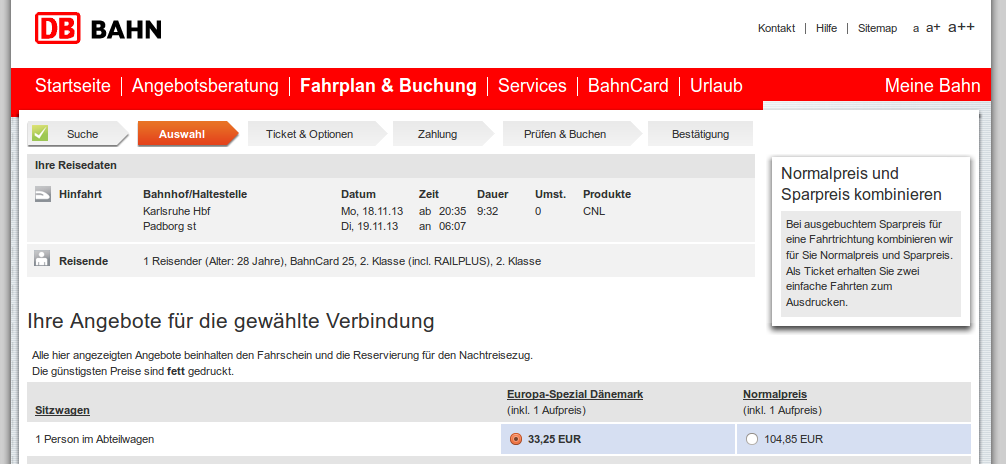 Sometime you can save by taking a Global ticket, crossing two borders. This is, however, not the case for us: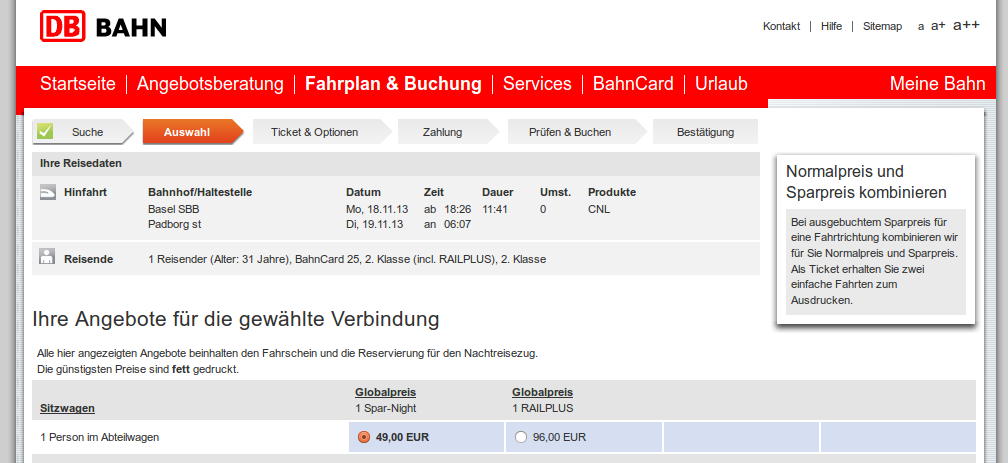 In case you were wondering whether it's the very same train and route all the time: Yes it is. Feel free to look up the CNL 472.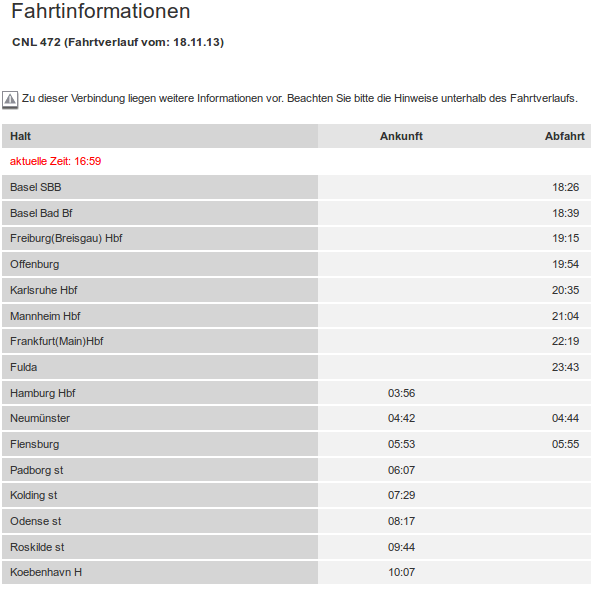 I hope you can use these tips to book a cheaper travel.
Do you know any ways to "optimise" your Bahn ticket?