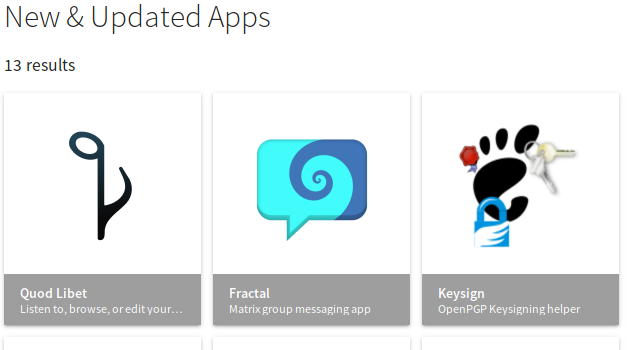 It's been a while after my last post. This time, we have many exciting news to share. For one, we have a new release of GNOME Keysign which fixes a few bugs here and there as well as introduces Bluetooth support. That is, you can transfer your key with your buddy via Bluetooth and don't need a network connection. In fact, it becomes more and more popular for WiFis to block clients talking to each other. A design goal is (or rather: was, see down below) to not require an Internet connection, simply because it opens up a can of worms with potential failures and attacks. Now you can transfer the key even if your WiFi doesn't let you communicate with the other machine. Of course, both of you need have to have Bluetooth hardware and have it enabled.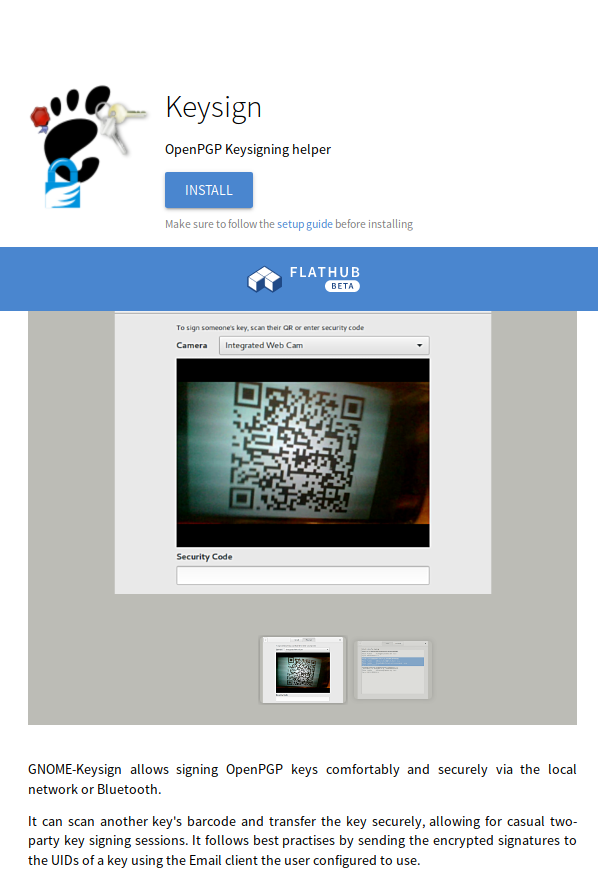 The other exciting news is the app being on Flathub. Now it's easier than ever to install the app. Simply go to Flathub and install it from there. This is a big step towards getting the app into users' hands. And the sandbox makes the app a bit more trustworthy, I hope.

flatpak remote-add --if-not-exists flathub https://flathub.org/repo/flathub.flatpakrepo
flatpak install flathub org.gnome.Keysign

The future brings cool changes. We have already patches lined up that bring an Internet transport with the app. Yeah, that's contrary to what I've just said a few paragraphs above. And it does cause some issues in the UI, because we do not necessarily want the user to use the Internet if the local transport just works. But that "if" is unfortunately getting bigger and bigger. So I'm happy to have a mix of transports now. I'm wondering what the best way is to expose that information to the user, though. Do we add a button for the potentially privacy invading act of connecting to the Internet? If we do, then why do we not offer buttons for the other transports like Bluetooth or the local network?
Anyway, stay tuned for future updates.