I was rather shocked as I read this article about a law passing the Dáil which fines blasphemy with 25.000 Euro. If I didn't know better I'd say this couldn't happen in an European country, but astonishingly such things happen within the EU. Now I'm a bit afraid being Ireland as an atheist.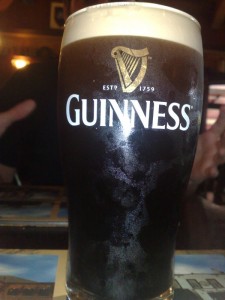 So yes, I moved to Dublin, Ireland to study at the DCU 🙂 If you want to visit me, have lunch or a pint, don't hesitate to ring me 🙂 I haven't seen so much of Ireland myself so far, but I've been into bloody cold Irish Sea…
Also, The Pirate Bay is blocked by Eircom, the largest ISP in Ireland. They use an IP based filter, not only  a DNS based one. So they actually interfere with my communication which I assumed to be unconstitutional. But luckily, I have a tunnel set up which gives me free access to the world.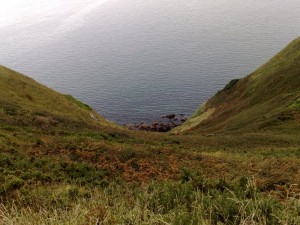 Besides the panic about the swine flu, another weird thing is Irish bureaucracy. My impression is that the people don't really think beyond their utterly extensive and most of the times really stupid rules. For example, I tried to register at the University by paying 2000 Euros study fees. It failed because my credit card apparently has a limit of something less than that. The registry advised me to wire the money and print a screenshot of the online banking site. Of course I didn't know a) how I could connect my laptop to the internet, b) how or where to print and c) log on to anything because I wasn't even a student yet. Luckily, I have some friends at that university, that helped me out so I could finally register… It appears, that the rules are generally made to be ignored. They probably want to have them just in case they need to file a case against you. So as I applied at the university, I had been offered a conditional offer which was to be accepted by some specified date. I couldn't, however, fulfill the condition and time to discuss that was running out. They told me that the date could generally be amended. I don't think it's good to have rules which are known to not be enforced and just needed to have something against you just in case…
The pubs in Dublin are great, although they have to close rather early, like around 02:00 o'clock. Also, you can't get beer after 22:00 in a shop *sigh*. Yes, Irland might have a drinking problem, but treating everybody like a small child obviously doesn't help it.