I've been to LinuxTag in Berlin and meeting old and new people was quite nice. In fact, I had to opportunity to play Skat after a very long time 🙂
Unfortunately, there was no GNOME booth! (Well and no Fedora booth either) That's a pity and I wonder what it takes to successfully run a booth next year. The Debian guys, however, rocked. They were well equipped and had enough people that care.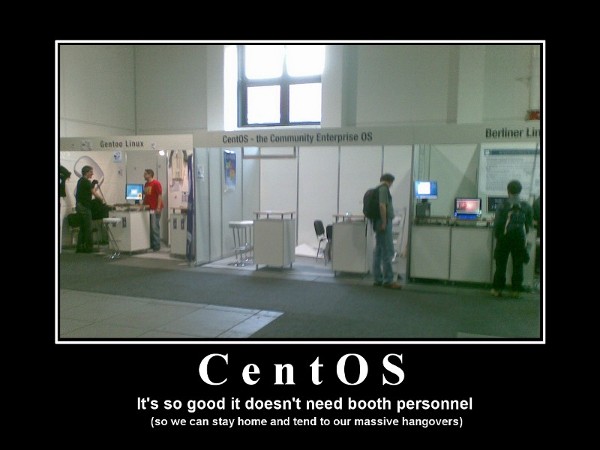 Again, I took part in the Hacking Contest. I couldn't last year but made up my mind how to tackle that contest best. Sadly, it was a bit different this year. I didn't really have a team and we were not prepared for German a keyboard layout or not having "netcat" installed. This got us quite confused and although we had a (bad) set of notes, we didn't really follow them… So we got beaten up quite heavily 😉 Maybe I'll invest more time for preparation next year.
I was amazed by Cream Desktop though! Sadly, their screenshots don't work atm, but they basically want to revamp GNOME and make it better 😉 Sounds ambitious and it probably is. For now, they have "Melange", a widget system for the desktop. (think desklets). It's visually very appealing and I think it'd enhance the GNOME desktop (I could finally get rid of my gkrellm…).
Sadly, I didn't meet the Cream guys on the LinuxNacht which kinda sucked. The location was awesome: A beach club facing the Spree. But the food was very disappointing. It was way better two years ago…