Last week, I had the pleasure to attend LinuxTag and manage the GNOME booth. All in all, the GNOME booth went quite well. We had loads of visitors wanting to see the new GNOME Shell and discuss its design. But it was such a busy time that I didn't even had the opportunity to leave the booth and look at all the other projects. It was, however, pretty nice. It took me a day to recover though. Being at the booth for all the four conference days in a row from (ideally) 09:00 until 18:00, always smiling and entertaining was quite exhausting.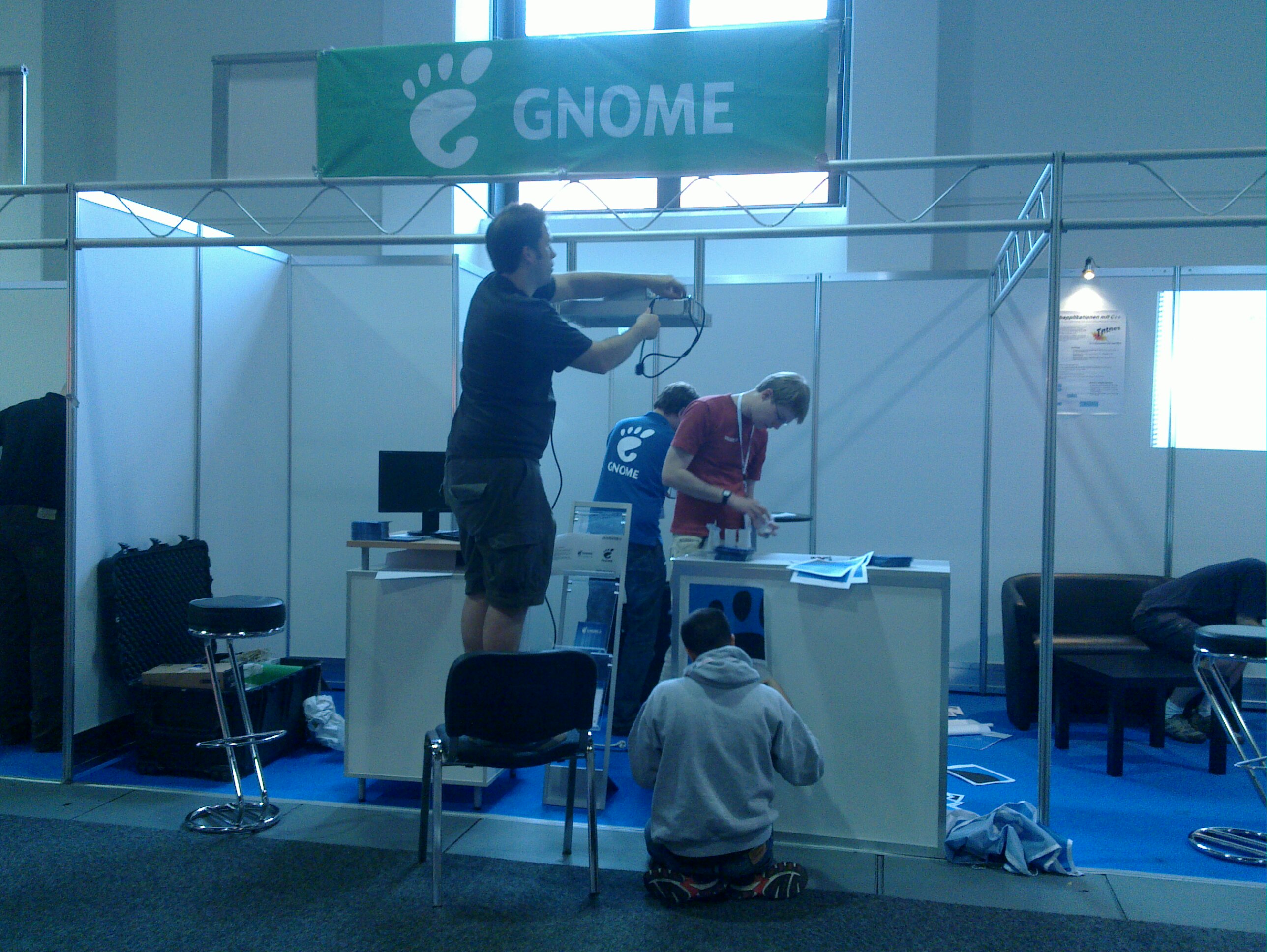 To help the GNOME presence: I printed flyers and posters all day before LinuxTag. It was a pain to do, because we are lacking good material. We do have some Brochures to print out, but they are either outdated or in a miserable quality. It definitely needs some quality brochures for GNOME. We have more Posters and some of them are really nice. But I couldn't render some of them because of bugs somewhere in the stack. Anyway, I managed to print posters on A4 paper which meant that they had to be glued together… To ease poster printing in the future, I uploaded the PDFs I generated to the wiki.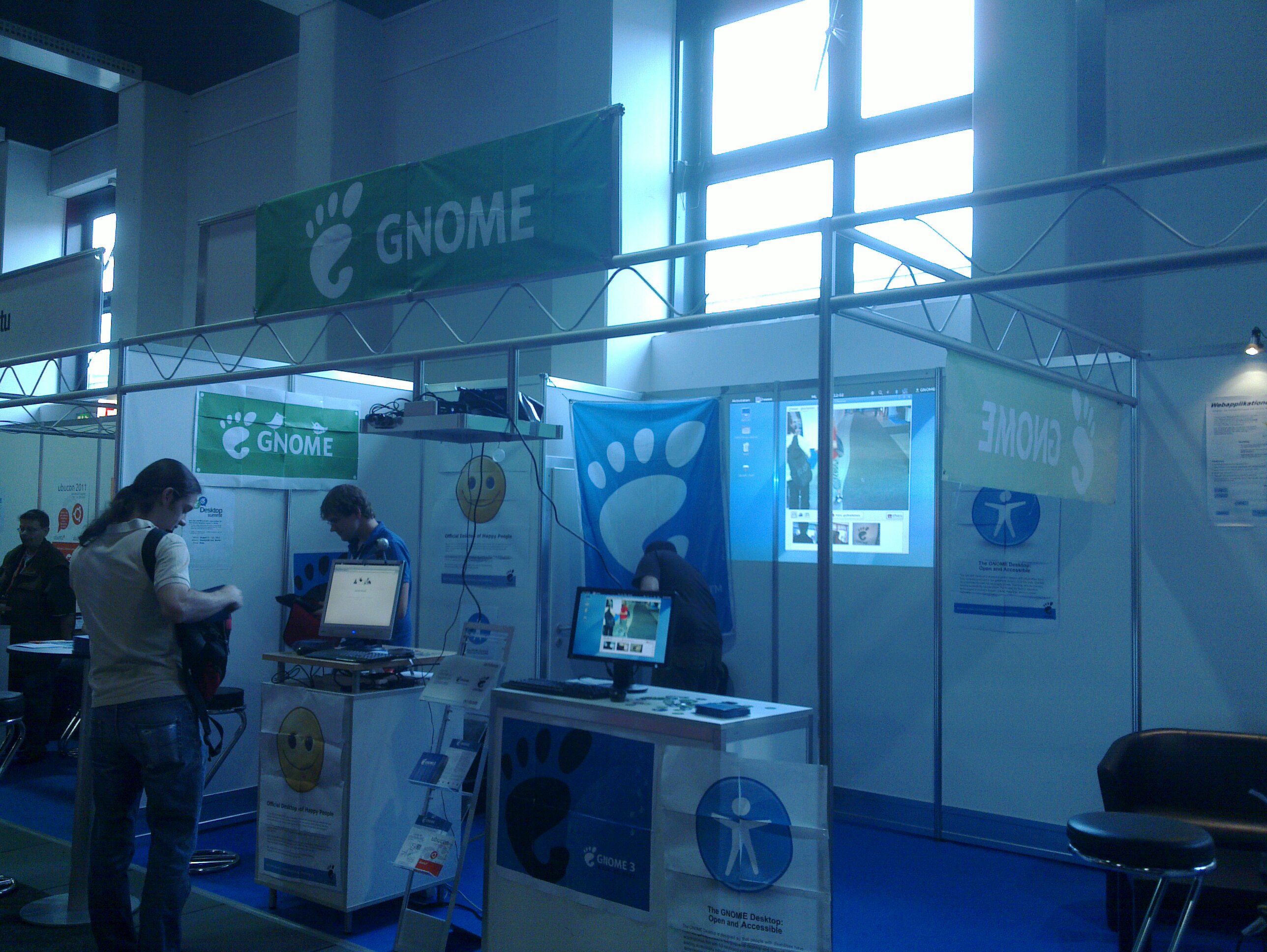 What worked well was our booth setup: We had Posters, Sticker, Flyers and (thanks to openSuSE) GNOME 3 Live DVDs to give away. Also our booth looked nice with GNOME banners hanging from the walls. Also, the ordered furniture looked nice to the outside, i.e. a presenter desk, a long cupboard and a bar table together with bar chairs made it look inviting. However, we lacked a small table and some chairs to cater for the many friends that were in the booth and not in front. Thanks to all the helping people. It was really awesome how quickly our booth looked nicely.
And fortunately, there is room for improvement. It would have been nice if we brought, i.e. T-Shirts to sell or Posters and Flyers for the GUADEC. But everything was still really okay. I hope we manage to do so well next year, too.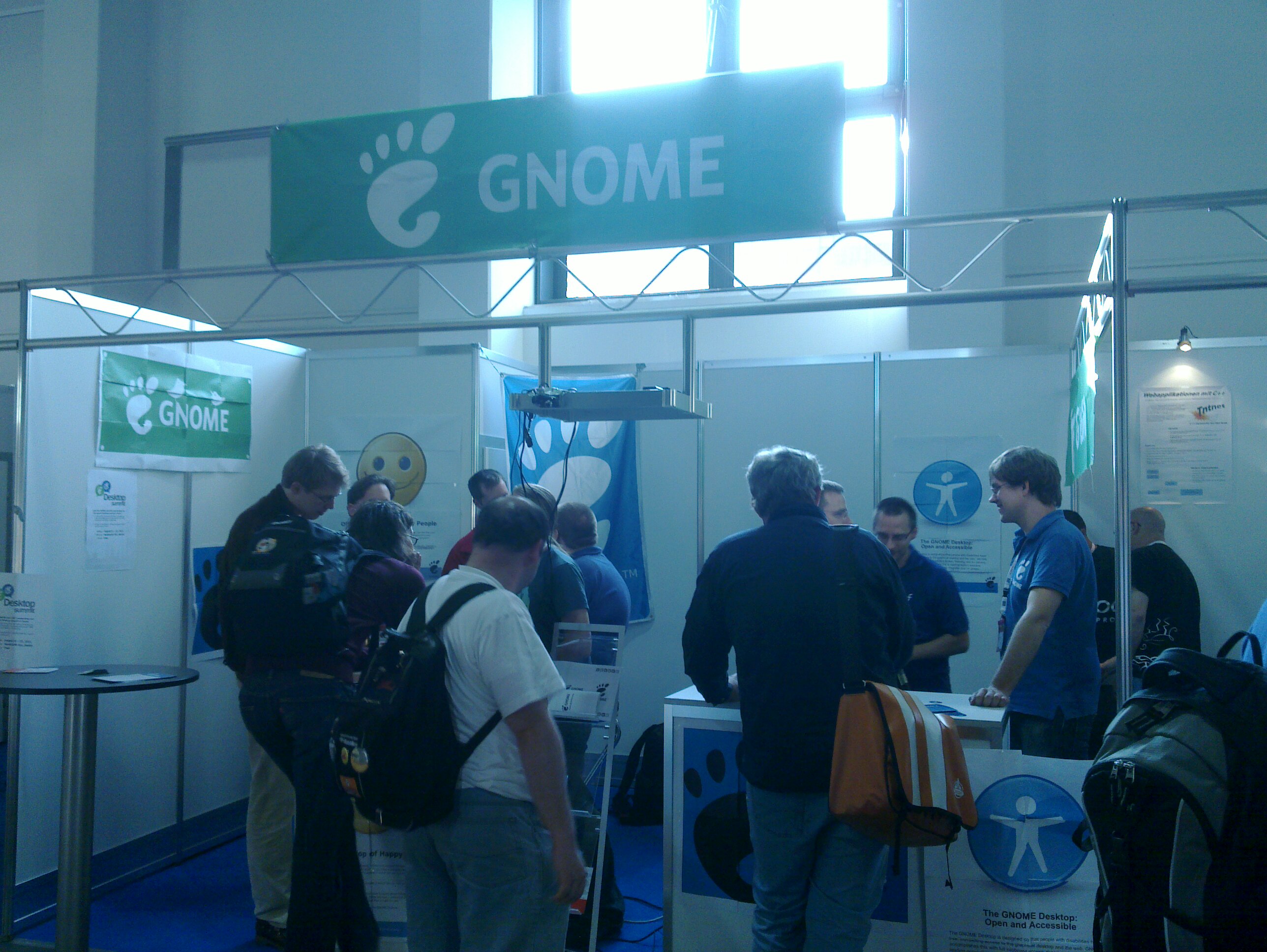 So thanks to Canonical for the EventsBox and openSuSE for the DVDs! If you happen to be in the need of some of the DVDs, give me a shout and we'll arrange the shipping.