I was fortunate to be able to attend this year's GNOME Asia Summit in Beijing, China.
It was co-hosted with FUDCon, the Fedora Users and Developers Conference. We had many attendees and the venue provided good facilities to talk about Free Software and the Free Desktop.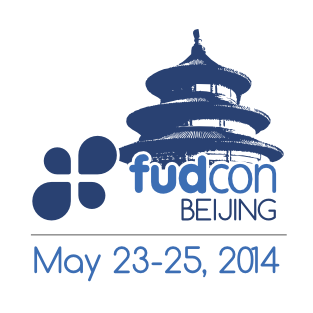 The venue was the Beihai University somewhat north of Beijing. Being Chinese, the building was massive in size. So we had loads of space, anyway 😉 The first day was reserved for trainings and attendees could get their feet wet with thinks like developing a GNOME application. I took part myself and was happy to learn new GNOME APIs. I think the audience was interested and I hope we could inspire a few attendees to create their next application using GNOME technologies.
I was invited to keynote the conference. It was my first time to do such a thing and I chose to give a talk that I would expect from a keynote, namely something that leads the conference and gives a vision and ideas about what to discuss during the conference. I talked on GNOME, GNOME 3, and GNOME 3.12. I tried to promote the ideas of GNOME and of Free Software. Unfortunately, I prepared for 60 minutes rather than 45, so I needed to cut off a good chunk of my talk :-/ Anyway, I am happy with how it went and especially happy with the fact that I wasn't preaching to the choir only, as we had e.g. Fedora people in the audience, too.
We had RMS explaining Free Software to the audience and I think the people enjoyed his talking. I certainly did, although I think it doesn't address problems we face nowadays. People have needs, as the discussion with the audience revealed. Apparently, people do want to have the functionality Facebook or Skype offers. I think that addressing these needs with the warning "you must not fall for the convenience trap" is too short sighted. We, the Free Software community, need to find better answers.
The event was full of talks and workshops from a diverse range of topics, which is a good thing for this conference. Of course, co-hosting with FUDCon helped that. The event is probably less technical than GUADEC and attendees can learn a lot from listening and talking to other people. I hope we can attract more Asian people to Free Software this way. I am not entirely sure we need to have the same setup as with GUADEC though. With GUADEC, we change the country every year. But Asia is about ten times larger than Europe. In fact, China alone is larger than all of Europe. It makes it somewhat hard for me to justify the moving around. We do need more presence in Asia, so trying to cover as much as possible might be an approach to attract more people. But I think we should investigate other approaches, such as focussing on an annual event in one location to actually create a strong Free Software location in Asia, before moving on. I wouldn't know how to define "strong" right now, but we have absolutely no measure of success right now, anyway. That makes it a bit frustrating for me to pour money over Asia without actually seeing anything in return.
Anyway, Beijing is fun. We went to see the Great Wall and enjoyed the subway 😉

I would like to thank the organisers for having provided a great place us, the Free Software community, to spread the word about the benefits of free computing. I would also like to thank the GNOME Foundation for enabling people like me to attend the event.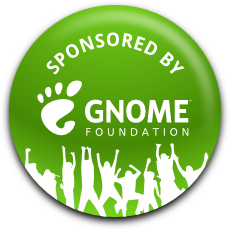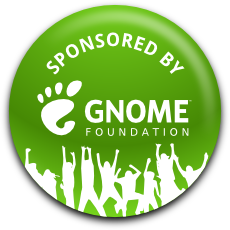 [Update: Here is the recording of the talk]