Well, it seems that after six years a new release of Emacs is out – and it uses GTK+ as the GUI toolkit. I'd like to think that what took so long was not adding this thing to the file selection dialog: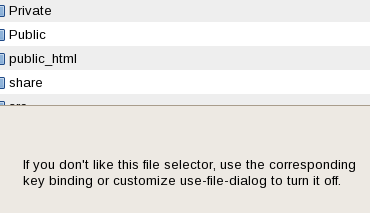 Otherwise, I might expect something like this for the next release.
And this has nothing to do with the fact that I'm a ViM user. No, really.